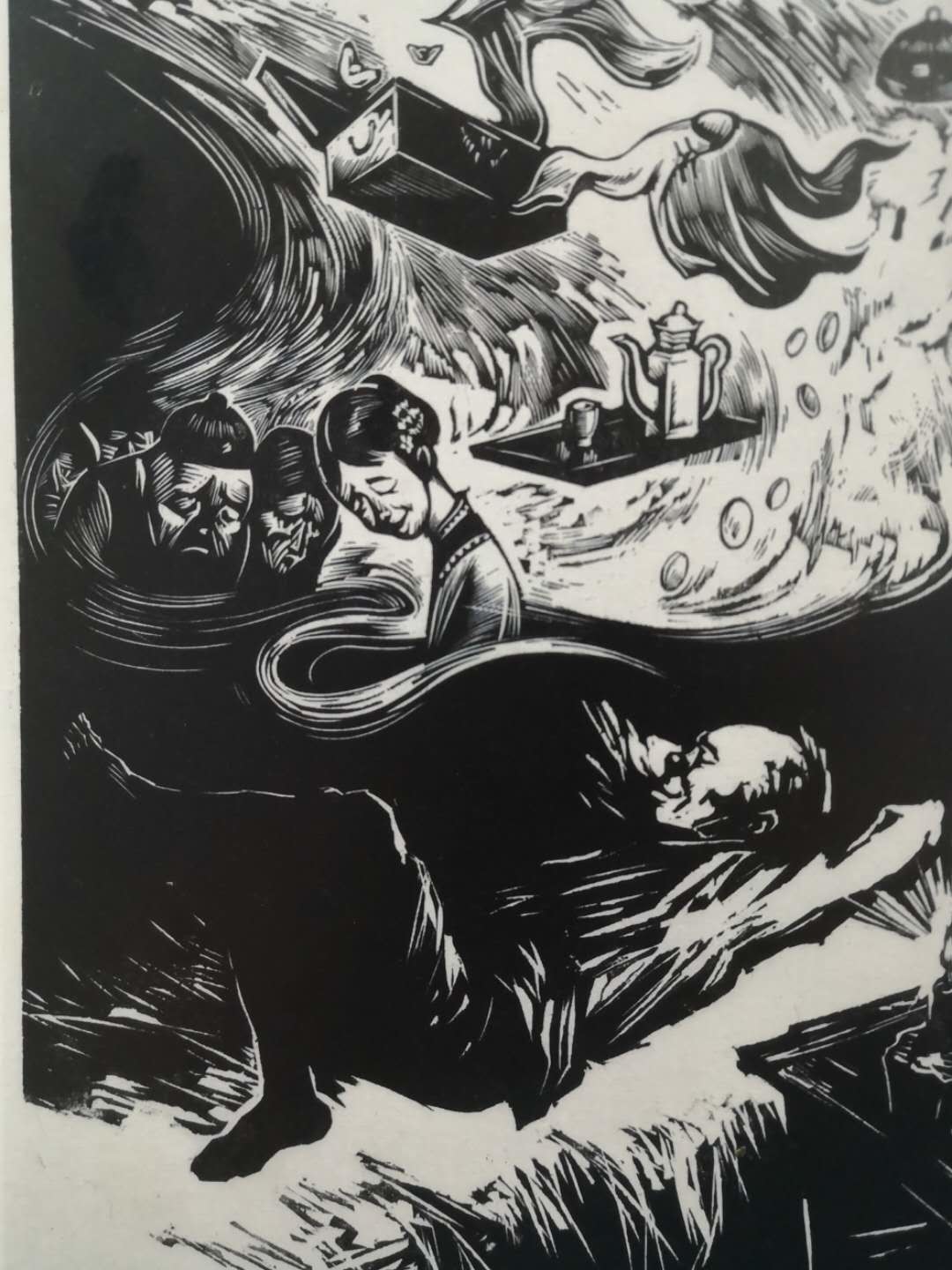 The obvious artist to choose from the Creative woodcut Movement is Li Hua, for his China Roar series. However, I would argue that today Zhao Yannian's work has influenced more Chinese artists (and non-artists) through his illustrations of Lu Xun's "The True Story of Ah Q".
Lu Xun, the writer is inextricably linked to Chinese print movement, with the now infamous workshop held at the Japanese Kanzo Bookshop here in Shanghai in August 1931 taught by Uchiyama Kakichi, and organized by Lu Xun.
At this time, woodcuts served as socio-political voices and traversed into print, both book and newspaper. Due to connections to what was Amoy University, modern day Xiamen, and teachers in the woodcut movement and Amoy University's Singaporean sponsor's connections to the NanYang Daily ( a Chinese language news paper), the woodcut image literally spread ideas to literate and non literate Chinese alike. You do not need to be able to read and write to read an image.
Most of Zhao's illustrations were printed on a thin calligraphy paper and mounted back to front as the inked image could be clearly seen from the back of the paper. Therefore, the image was not seen in reverse. Zhao Yannian also varied the intensity of ink used so that some of his images appear to have tonal qualities.
The spread of the printed idea
The histories of nation and monarchy in Lu Xun's allegorical story and how Zhao Yannian succeeded/ did not succeed in delivering these.
TOK
How can an image be interpreted in absence of historical knowledge or an understanding of its cultural origins?
Nanyang Daily Singapore National Library Public
XiaoBing Tang, Origins of the Chinese Avant Garde: The Modern Woodcut Movement. University of California 2007
The Lu Xun Museum, LuXun Park, Shanghai.