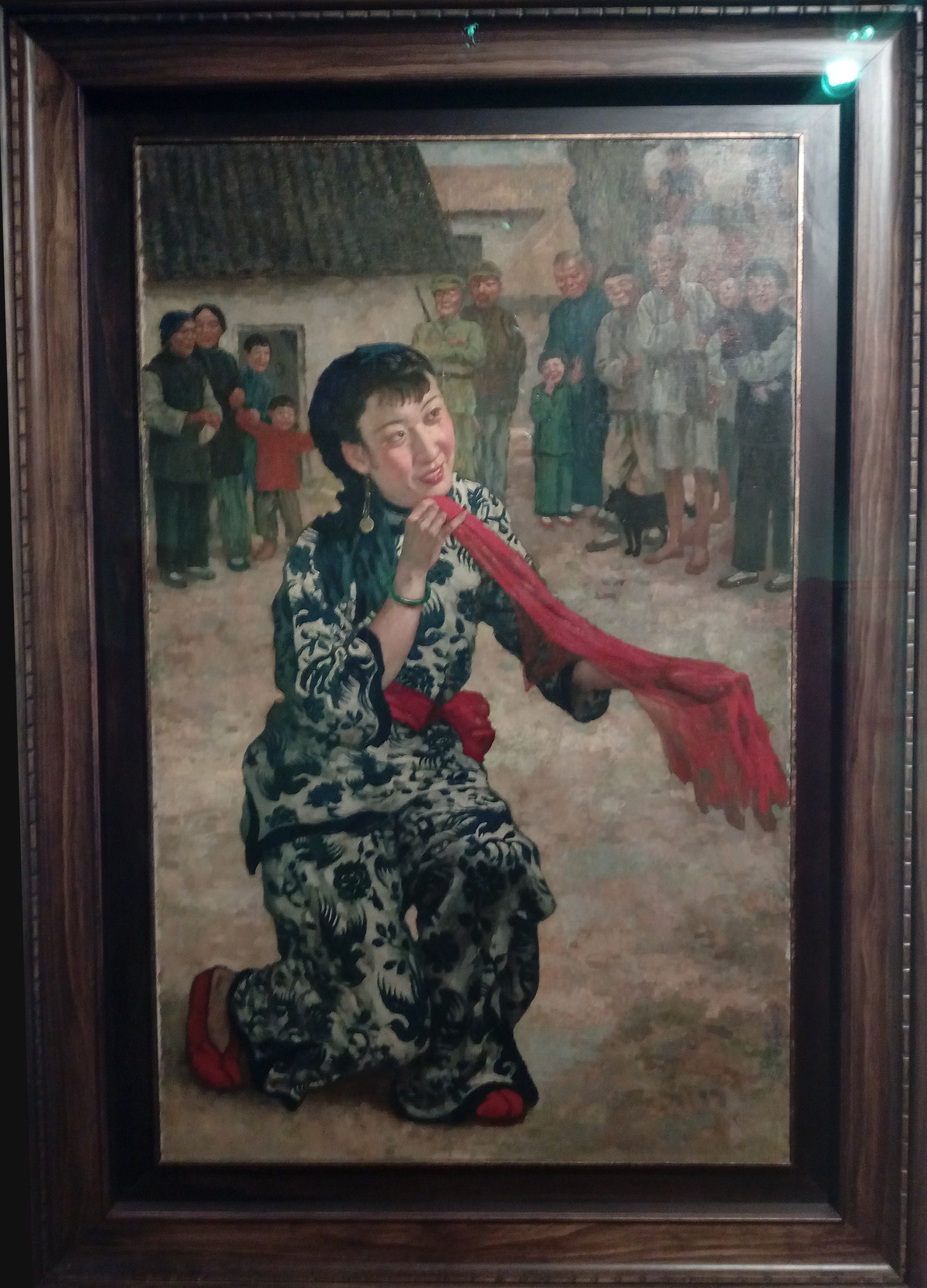 I have had a few requests for more information on Chinese, South Asian and South East Asian Art. This would require a few very large libraries. However, within my areas of expertise, I will show some images of an artist, and list a few key points as to why they are important.
Contrary to popular belief, modern art is not new to China. One of the key figures of the 20th century turn to modernism is Xu Beihong.
Like many educated young men of arts, Xu Beihong studied both in his home country China, in Tokyo, Japan, and in Paris, France.
His key contributions and work include;
His Galloping Horses series. Considered critical as he employed traditional methods of Chinese ink medium on paper with some western considerations of proportion, scale and perspective. The result was a very modern, expressionist drawing.
2. His impressionist style paintings. These rival, arguably, any Monet, or Cassat. He created some beautiful landscapes and portraits, at a prolific rate. Xu Beihong travelled around Asia painting the wealthy and donating money to the China war effort.
3. His portraits and friendship with Tagore, reflecting a passion for Art and a national aesthetic.
4. His Support of the Chinese woodcut movement, modern painting and his role as head of the then newly founded, in 1949, Chinese Academy of the Arts in Beijing. His art, and his encouragement of the practice of new ways of painting and expression the way for today's contemporary art China.
TOK and Comparative Study questions
Why is he associated with social realism when his own painting was strongly tied to expressive painting?
Why is the education and political inclination of the curator likely to influence the contemporary interpretation of Xu Beihong's work.
Imagine this image is a photograph with a very famous actress as the model. Where would you imagine seeing the image? A gallery, on the internet, a cinema poster, or on the cover of a magazine? Has the role of the contemporary artist change in the century proceeding the creation of this image? Does knowledge of the painting or and understanding of the symbols within the painting change how you perceive the painting?
References List
Mayching. China's Response to the West in Art: 1898-1937. Stanford University 1972.
National Gallery Singapore
National Gallery Taiwan
Xu Beihong Museum Beijing.