This post was updated 2nd December 2020. Please see new workshop schedule below.
What is new? I am really enjoying seeing how everyone is developing their own painting style and I loved meeting people outside the studio at the market. I hope everyone is enjoying their classes. If you have any suggestions, please share and I will try my best to listen and make the learning experience better for you. I am human, so I may take a while to work out how. But I am sure I will get there.
Traditional French Atelier Painting and Drawing
I initially learnt to paint and draw at L'academie Royale des Beaux Art Bruxelles, and I followed a very traditional pedagogy in drawing, anatomy, art history and painting. We did still life drawing and life drawing, painted still life, portraiture and landscape, and then created a paintings to themes, and then developed our own work for exhibition. I realize that this, with a soft approach to art history, is very much what is wanted by some Adults and Teens, as it supports the development of their own practice and helps people explore and develop the skills and techniques they will need to create work for their portfolio and exhibition. Or just decorate their front room with paintings they want to look at. For arty teens and adults who dream of painting, this is for you.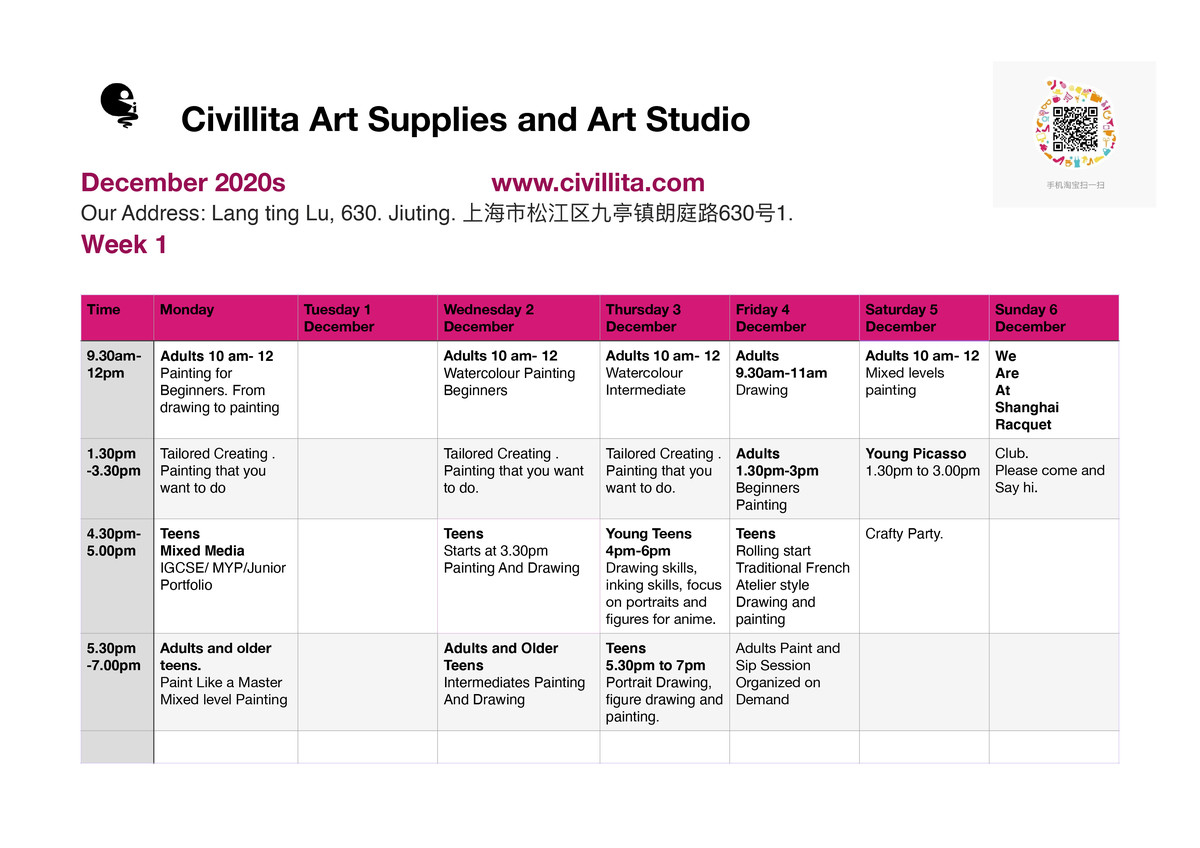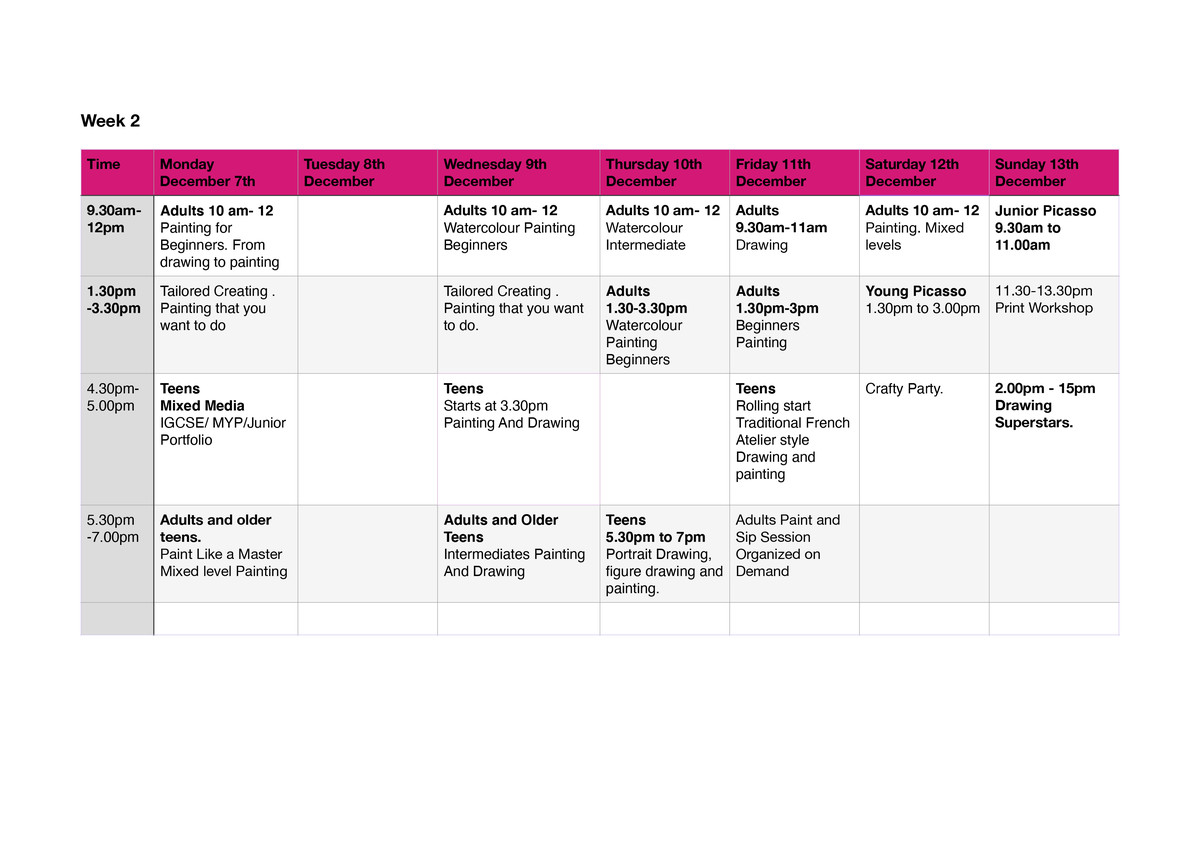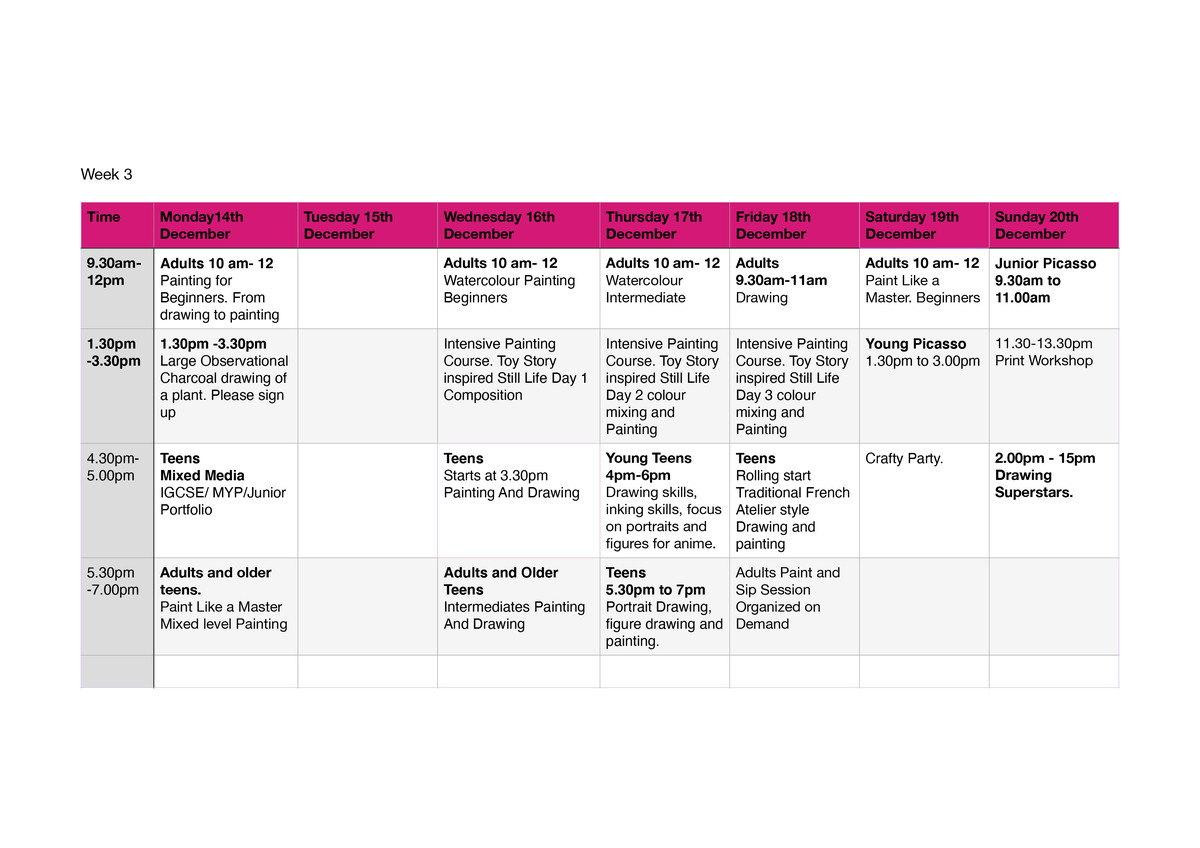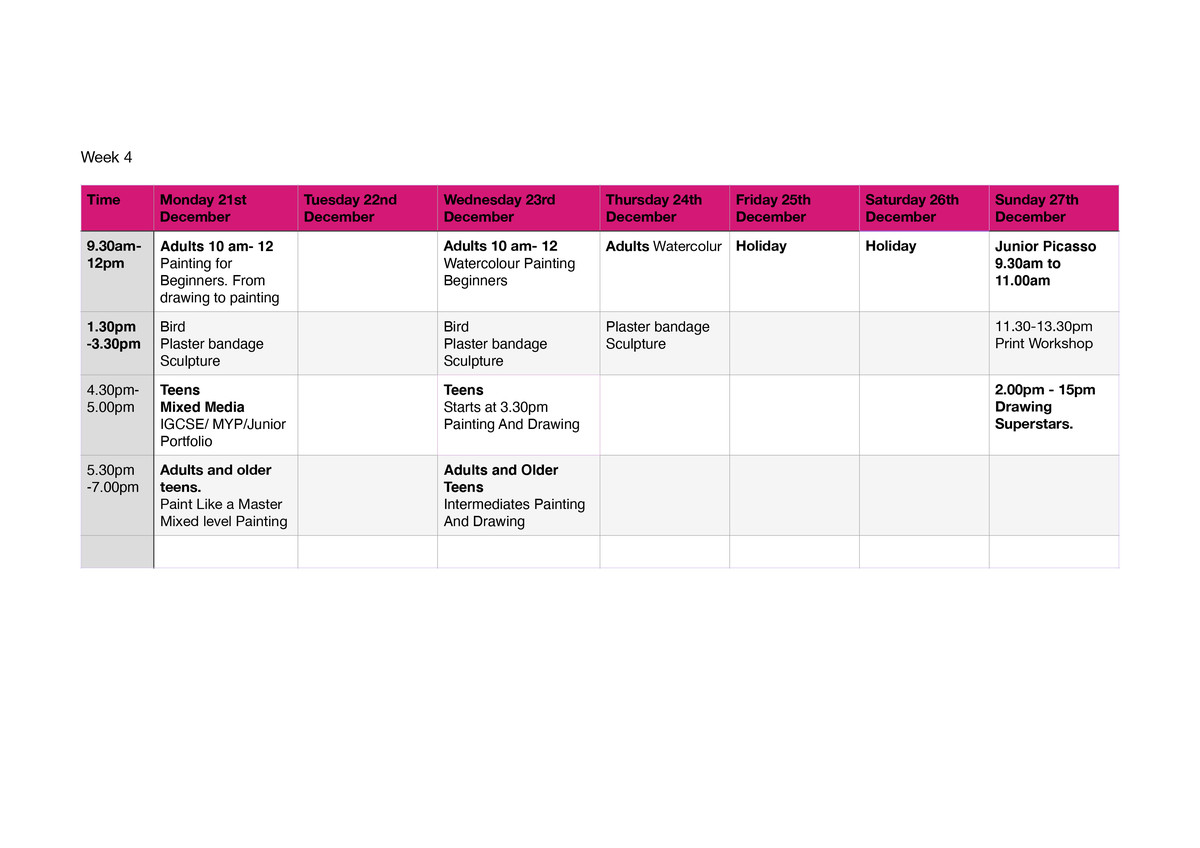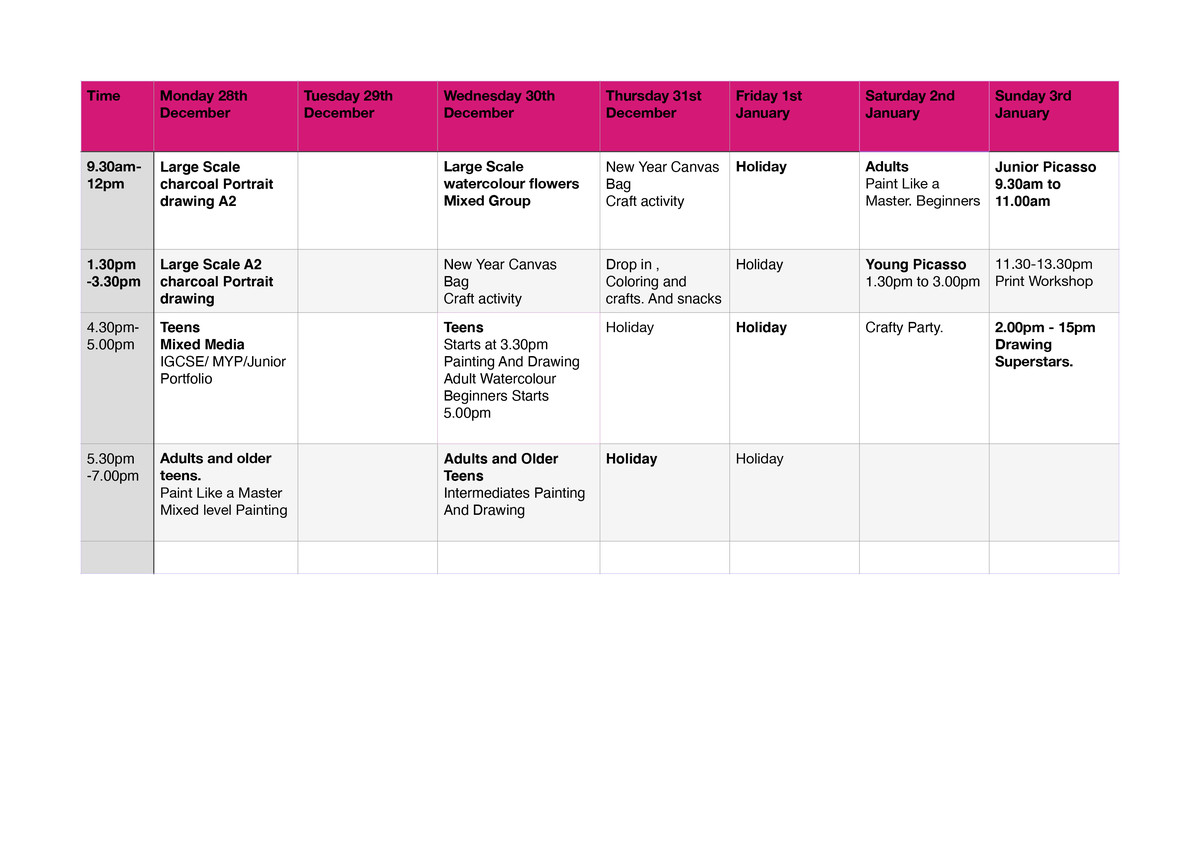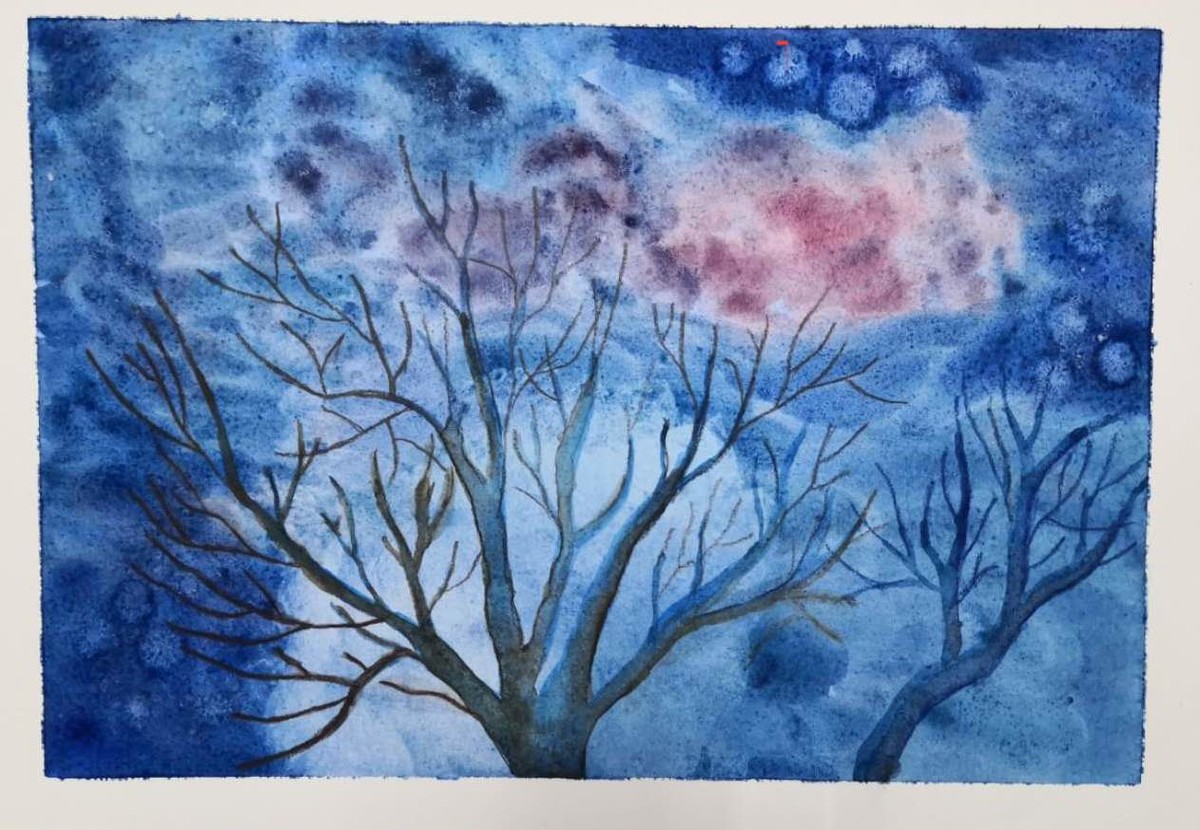 Junior Picasso
Aim is to introducea different artist each week.
Develop drawing skills.
Develop painting skills.
last week 10/10/20 we looked at Gauguin. Next Week Vangogh's Sunflowers.
Mixed Media (suitable for) IGCSE/MYP Junior Portfolio
Aims to respond to development of the students, media and scale of work depends upon the student and what suits their style and level.
Still life drawing and Painting
Landscape painting.
Artist studies
Portrait painting..
Illustration drawing and painting motifs for surface pattern and textiles
Intermediate Painting and drawing
Landscape painting
Portrait painting
Individual Project development, surrealist painting.
Ukiyo and Anime
Learn how to draw an anime face and body.
Learn how to add tone and colour (inking techniques)
Creating a background to your scenario.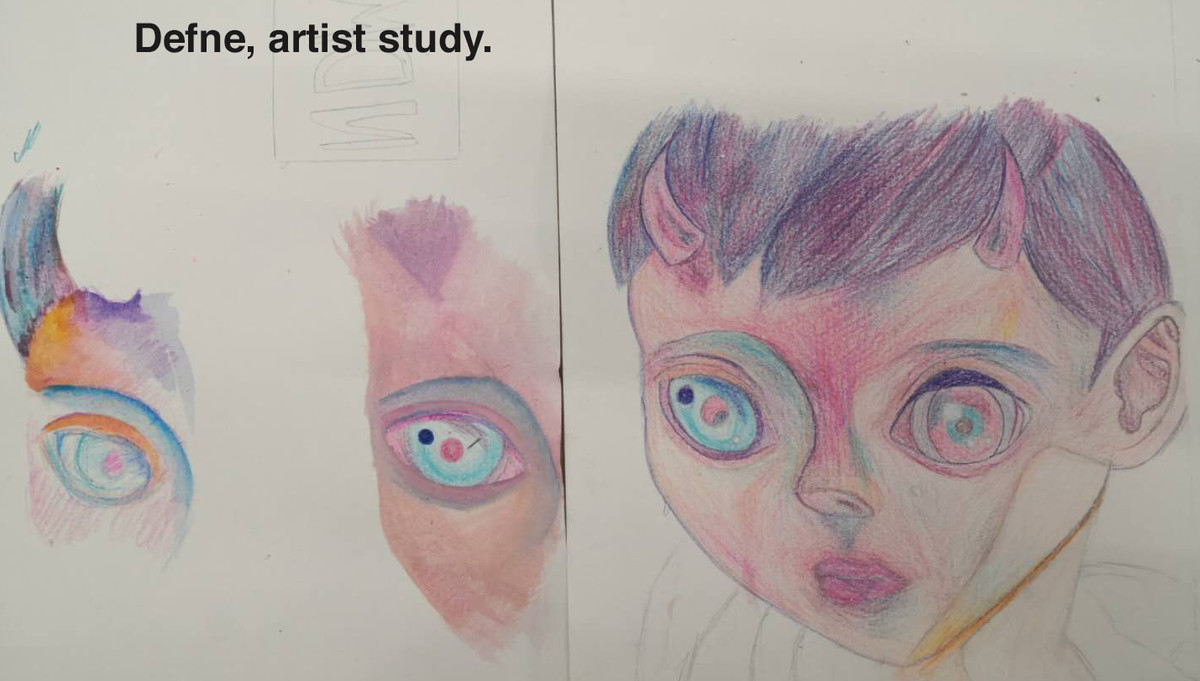 Adult Painters
Paint Like a master beginners
Oil Painting. Start with acrylic painting and do a still life painting to learn colour mixing and form
Make study of a landscape painting , oil or acrylic. We are starting a landscape painting step by step starting Saturday 10th October.

Watercolour Painting Thursday. 9.30am - 12pm
Landscape painting exploring techniques and media.

Portrait Painting. From next Monday 12th October. 1.30pm
Draw, eyes, nose, mouth. Proportions of the face.
Paint eyes nose mouth. Look at suitable portrait photos to work from. Create drawing of image using a grid method.
Painting the portrait using acrylic paint.