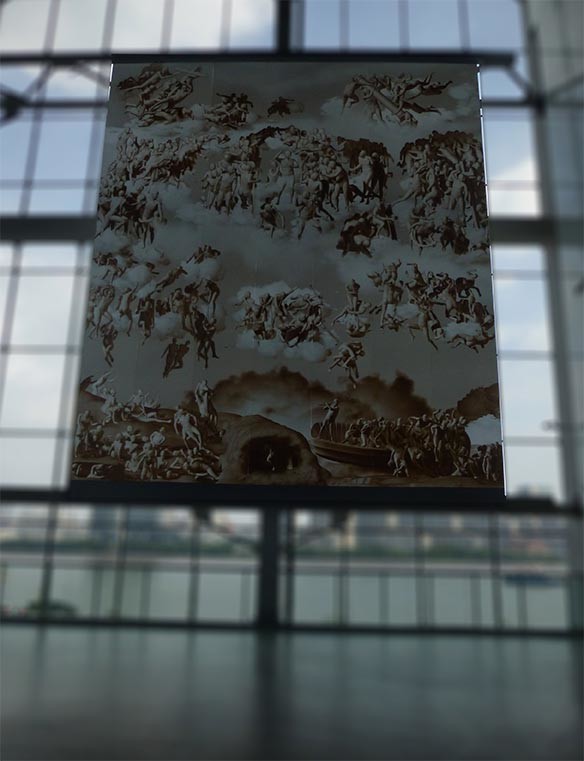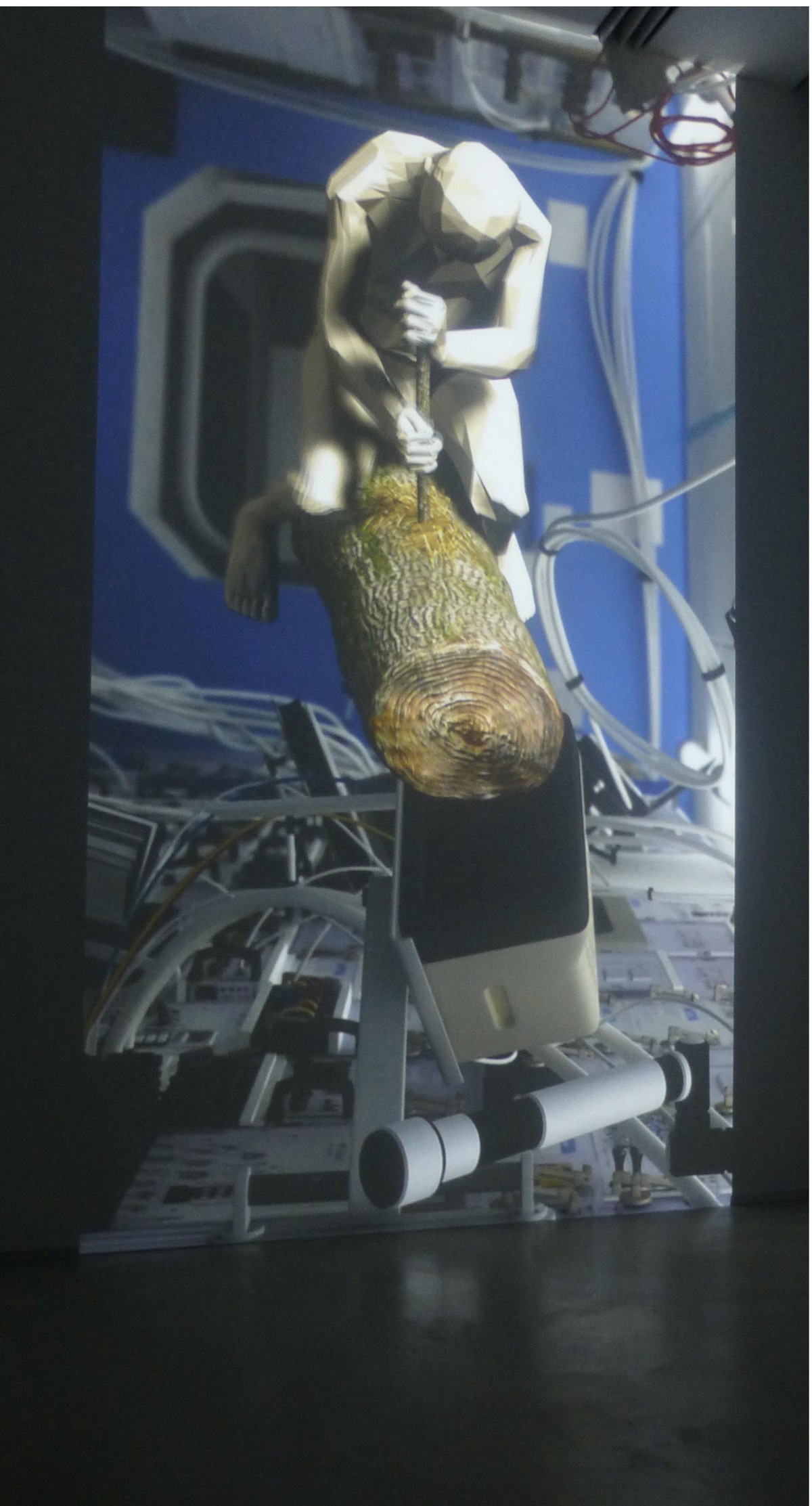 Miao Xiaochun is a contemporary photographer. He was born in Jiangxu, China, in 1964.
There was a marked trend in photography from the late 1980s early 1990s with museum photography, photography specifically created for the museum. Miao Xiaochun was influenced by this when he carried out his studies in Germany.
There is much written about the use of medium format cameras and the change in subject matter and presentation. Notably, by other art photographers and historians Jeff Wall and Gregory Crewdson (Miao Xiaochun also studied Art History whilst also creating art with the camera). However, also look at Michael Fried, "Why Photography Matters as never before." (Yale. 2008)
The images I have shown here are a digital still and a photograph of a digital installation.
For me, the importance of Miao Xiaochun's work is one of our perception of space. He has used the camera and digital tools to distort our experience of reality. In many ways this photographed space is more real than real. We can see multiple perspectives in a single plane, and often times, with an intensity of detail that our eyes can perceive but that our brains could never fully acknowledge at a single glance. These captured worlds permit a virtual experience on a scale that has to be in a museum.
Go check out his website, track down his latest work, and let me know what you think.
Museum Photography
Virtual Perspectives in a Real World
The experience of space
Space (re the above, you are frequently encircled and dwarfed by the art work.)
I have read a lot of papers and books on museum photography, and emailed Miao Xiaochun. In lieu of a formal reference list I would like to acknowledge the work Hubert Damisch, Michael Foucault, Michael Fried and the artists who have pioneered this new aesthetic.