We went to Xinqiao Art Centre last week. It is not easy to get to. However, it is an interesting place. There are lots of artists who have studios there, and a few art galleries and museums. I enjoyed the murals.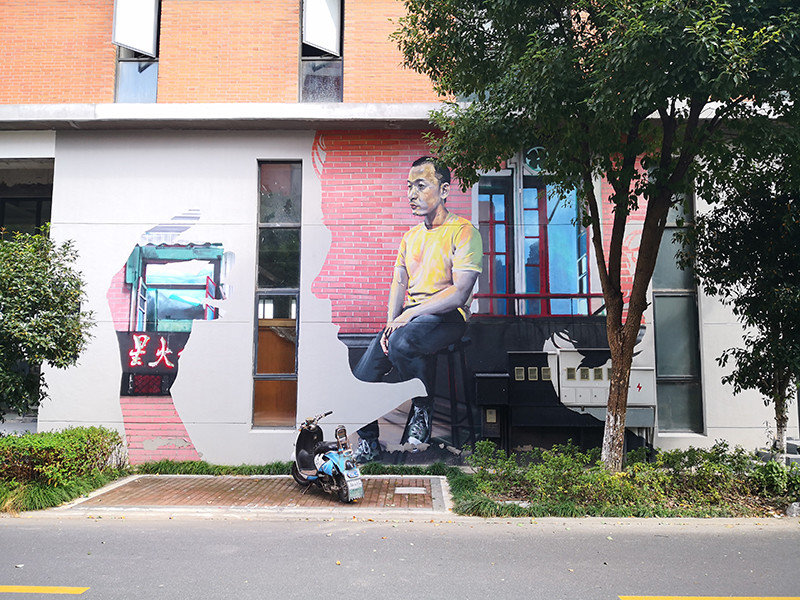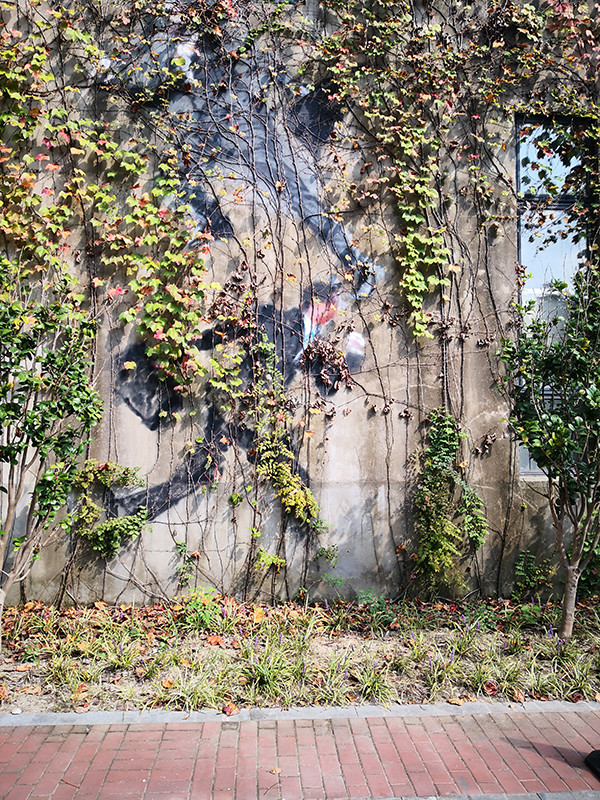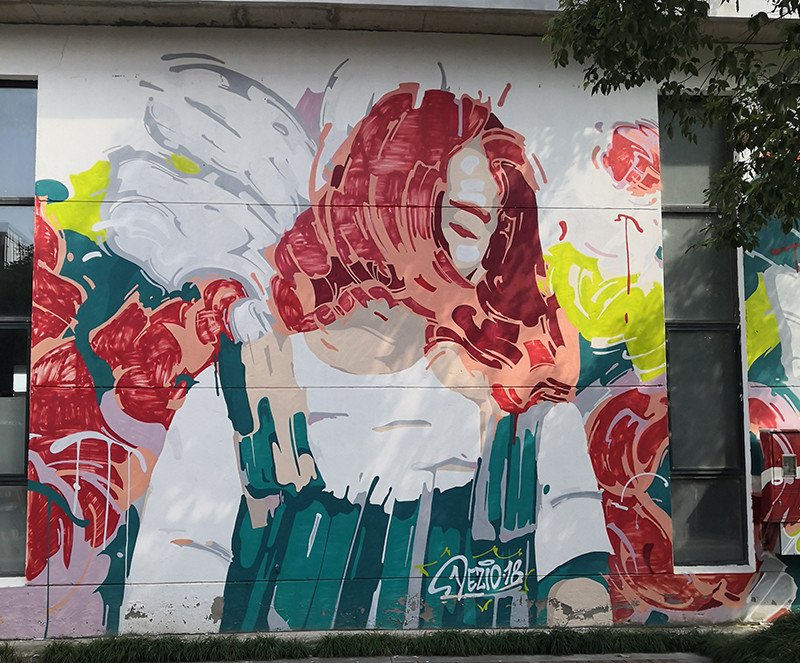 The Museum is at the far end, of the complex, straight down from the gate, 上海松江区泗砖南路255弄193号楼.. At the moment there is a calligraphy exhibition. I have always liked the work that was more expressive painting than calligraphy, but calligraphy and even the smell of ink has been growing on me of late; I think it runs deeper than trying to fulfill the inktober prompts. The below image is Eagles by Zhang Fang Bai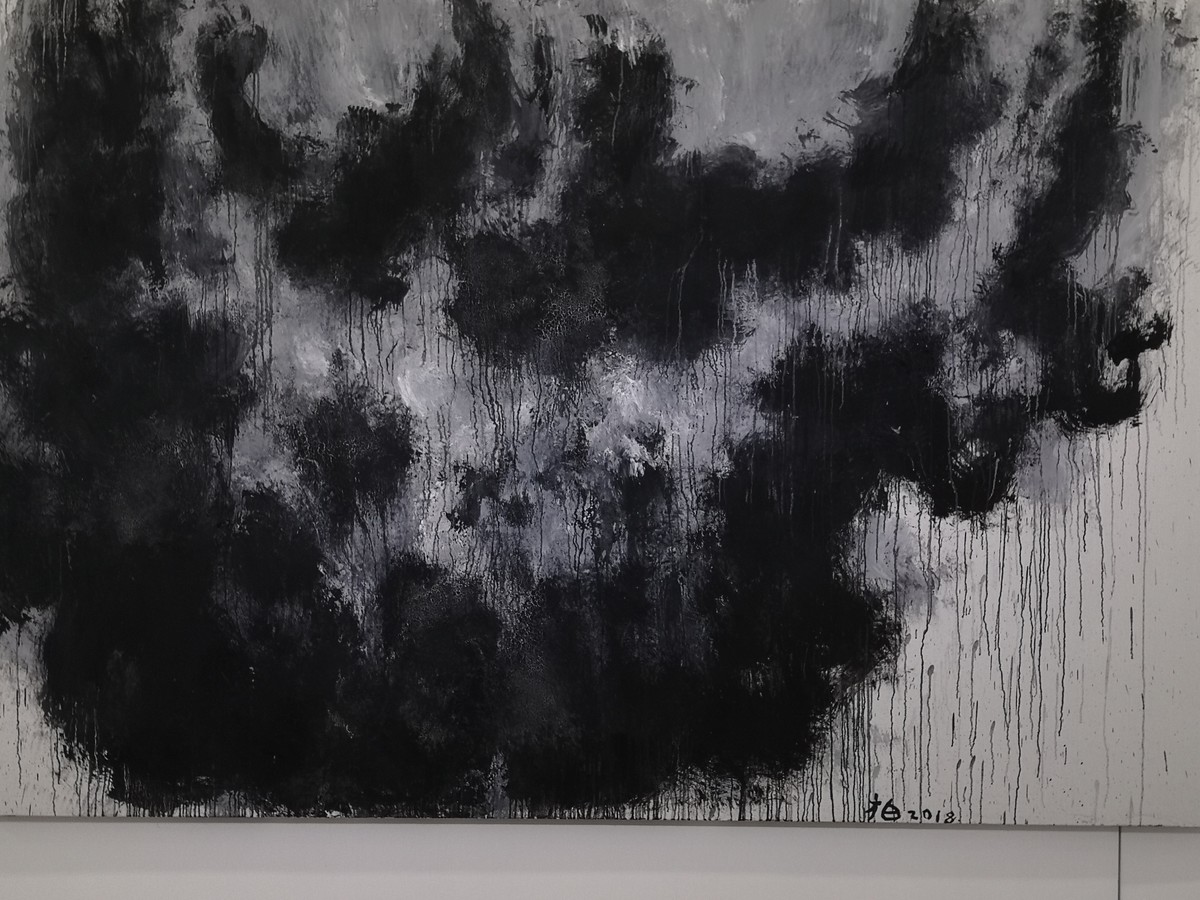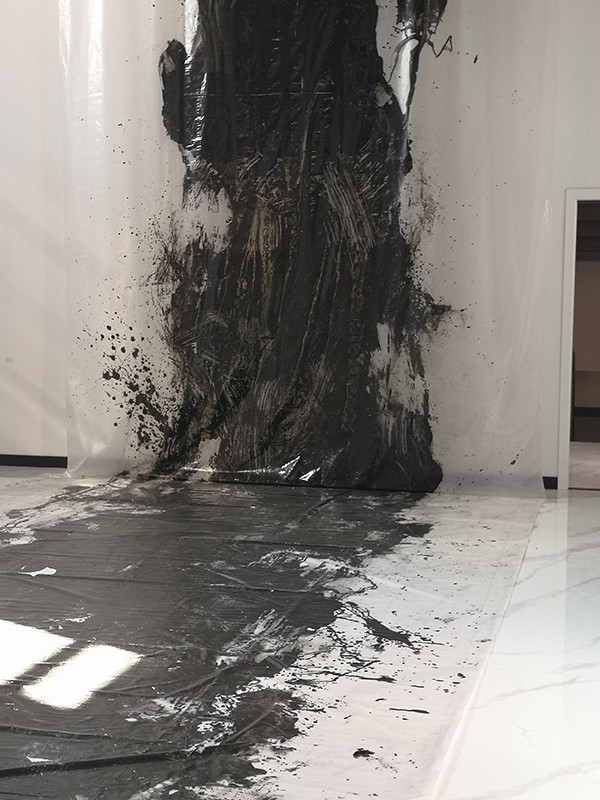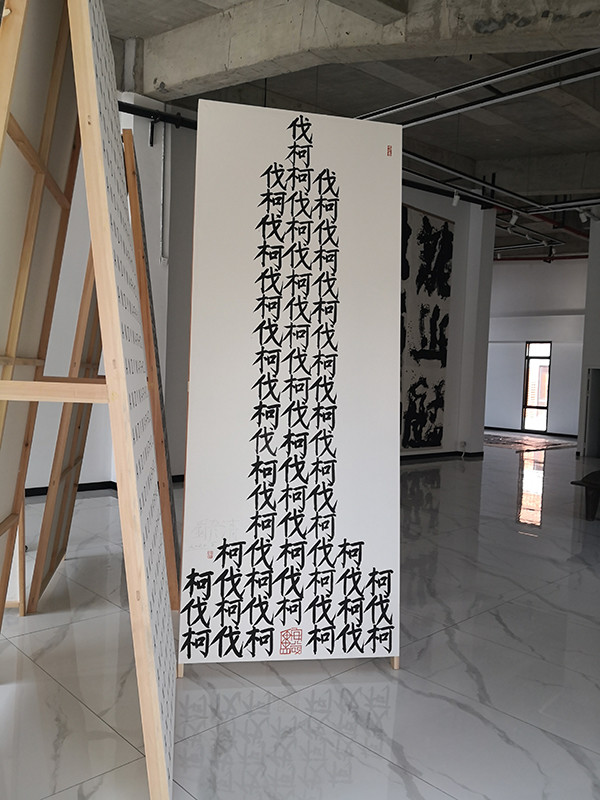 When I was looking at the works COVID, above, I did, naturally think of Gu WenDa, his script inspired work and his use of human hair. One of the interesting things about Gu Wenda's work is that the text is nonsensical. He invented the script. For Gu there is a tangible line between power and the projection of the image and the interpretation of meaning. I read that Gu studied seal carving and calligraphy and that the traditional connections between the seal of the work of art's owner and the value of the painting frequent over-writes the narrative of the artist, The artist can in fact, become quite irrelevant to the value of the work of art. According to Gu Wenda, Calligraphy is just as separated from modern Chinese society, as many people can not read traditional scripts or feel any connection to the poetry therein. A quick visit to his website (see below) or typing his name into a search engine hints at the immense body of work.
I have added a photograph of the artist's studios listed at Xinqiao below.  
Key points
.1. Work that uses Chinese ink
2. The ability to read words.
3. Connecting words to meaning.
TOK and Extended Essay tip
Ferdinand Saussures text upon semiotics and the interpretation of calligraphic works such as Gu Wenda's United Nations Series.
Reference list
"Interview with Gu Wenda," Time Out. https://www.timeoutshanghai.com/features/Art-Art_Features/40407/Interview-Gu-Wenda.html Website. Date Accessed [4th October 2020]
Gu Wenda interview MET MUSEUM website: https://www.metmuseum.org/metmedia/video/collections/asian/gu-wenda-ink-art [Date Accessed 4th October 2020]
Gu Wenda website: http://wendagu.com/home.html Date Accessed [4th October 2020}