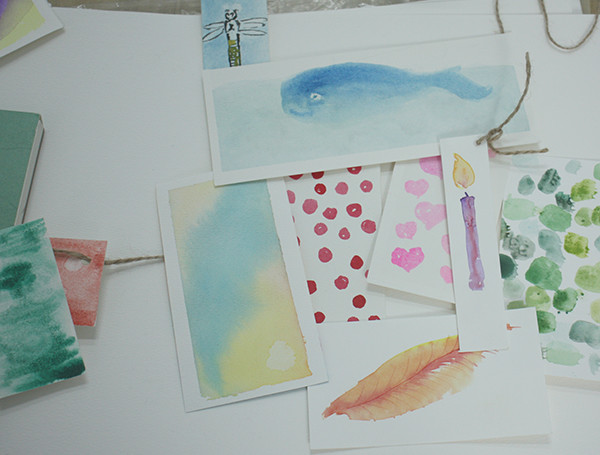 Watercolor paper (300gms 100% cotton Baohong)
Watercolor paint
Watercolour brush (we used a round, size 6 pointed squirrel hair and a fine liner)
Masking tape
Water
Tissue
Alcohol
Pot to hold water.
Small palette 13cms available from our store.
Hole punch
String or ribbon
A gift to place your tag upon
All materials are available from the Civillita Shop in Jiuting and on-line.
Please contact us for suggestions and help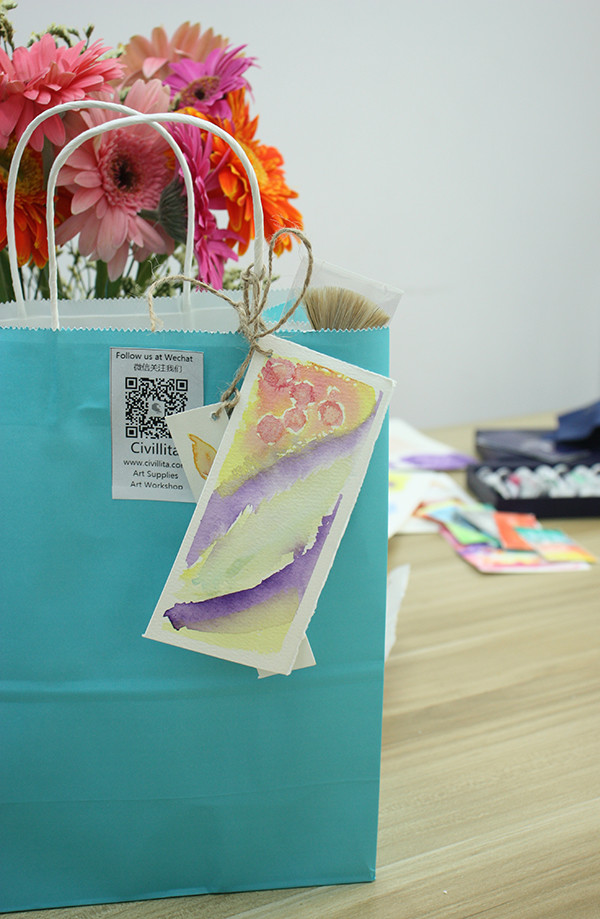 These are the easiest! With these 3 options you will already have a range of crafty designer gift tags.
1.Simply wet the water colour paper and wash one of your chosen colours across and then dot your second colour into your watercolour wash.
2. Option 2 is to wet your paper, create a colour wash, maybe chosen to match some gift wrap, and then dip your brush into alcohol and draw a pattern.
3. Option 3 works best with some darker colours. Again, wet your paper, and coat your paper in a dark colour, such as navy, red or purple. Then, sprinkle a little salt on top. Wait for your tags to dry, punch with a hole punch and attach to your gift with ribbon or string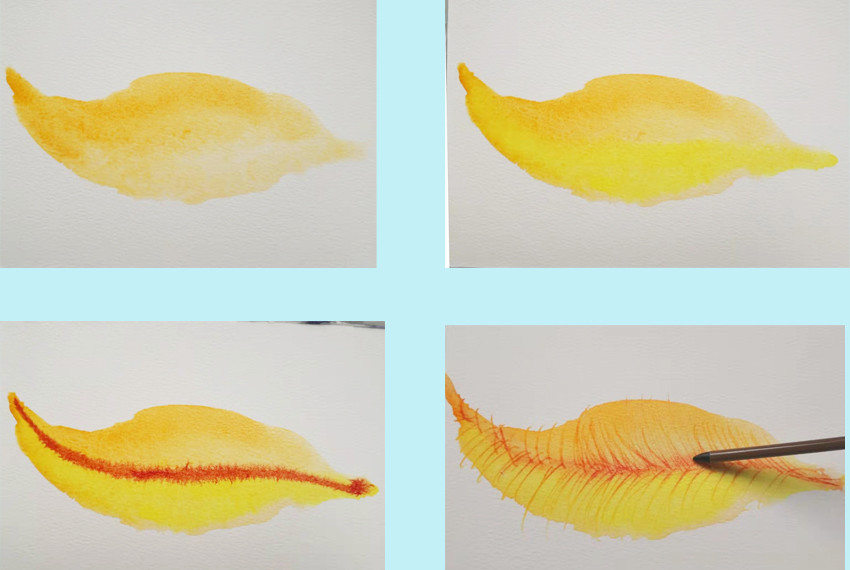 Motif Tags
These require a little more focus. Think of an easy motif, such as a heart, a circle or dot, or perhaps a rocket, or a whale, and paint your motifs onto your tag.
We tried some here that are very easy and effective. My favourite is the feather. Lightly paint the shape of your feather in orange or pink, dot yellow or red on the tips of the feather, , let the colours mingle. When it is almost dry, take a fine liner and paint the centre of the feather. Then draw out the paint with the end of your paint brush.
Once your gift tags are dry, you can punch your hole, attach to a gift with some string or ribbon and gift away! Now all you need is a few well deserving friends and acquaintance.
You can find all of these materials on our website and shop. Contact us for more advice and suggestions.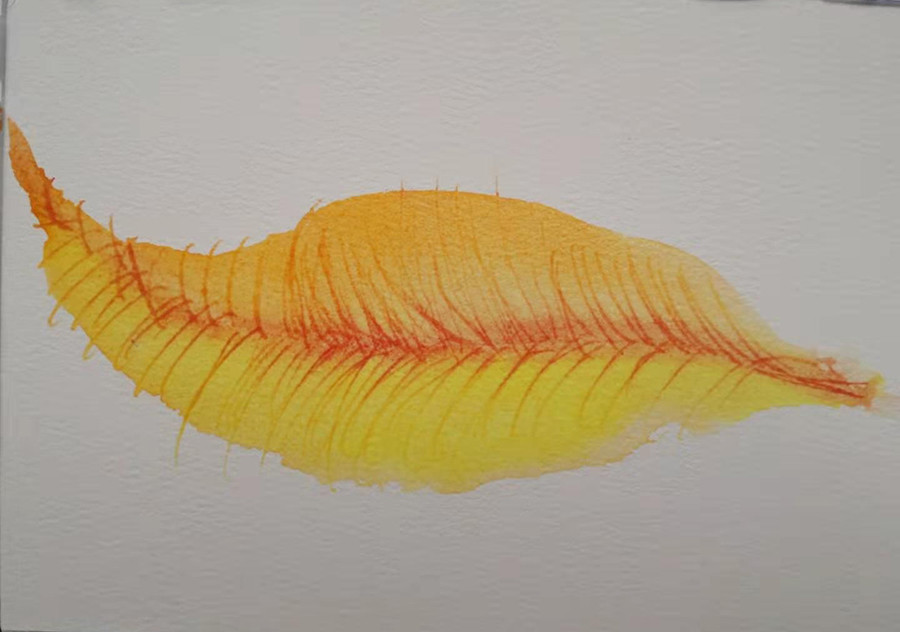 Follow us on WeChat and Taobao