Make some special cards for the holiday season. No experience is necessary. Step by step instruction. It is a fun activity, If you like scrap booking drawing, or just making something. This is for you. You do not have to be good at drawing as lots of tracing is involved.
It is a small studio and there is a maximum of 5 participants.
I enjoy my Sunday Printing sessions. If you want to learn more about printing, creating your design, rolling up the ink, paper you should use, registration, then message to book a session. Every Sunday 10.am to 12.30pm. Special Christmas sessions Sunday 1st November and Sunday 8th November 2020. 10am to 12.30pm.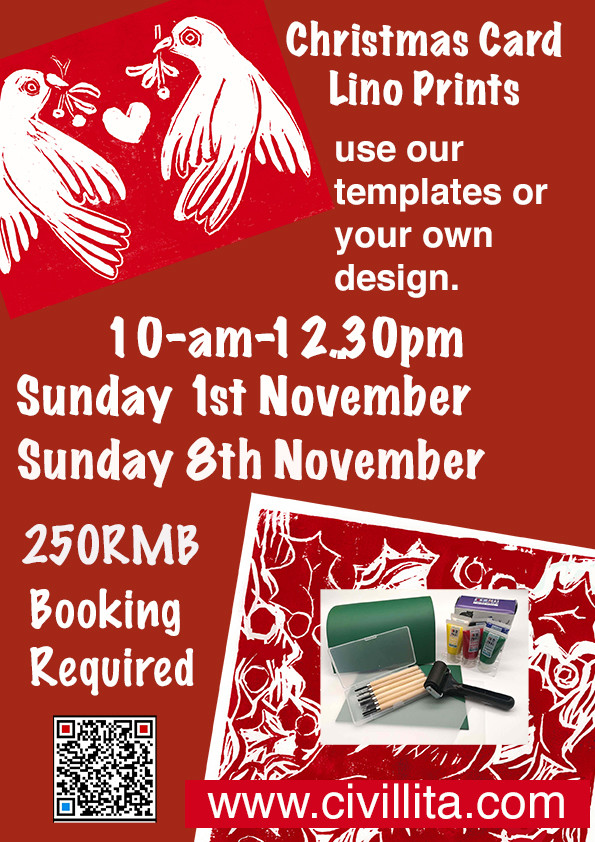 Printing can be done by anyone it is a fun process. You can print on paper or material.